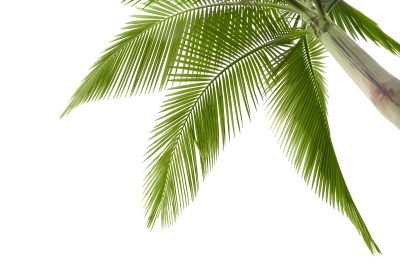 Why are so many men these days dating Latino women?

• Latina women are raised in a culture that believes in strong family ties


• Most young Hispanic women still live in the house where they were raised


• They are intrigued and fascinated by men from the United States and Canada


• These Latin women for marriage prefer older, more mature guys


• Age, race & weight are not their primary concern...love & sincerity are
Men from the US, Canada and Europe have long been in demand by lovely Latina women for marriage consideration. Marrying one of these ladies is many a man's dream. The dream of finding true love is a reality at our agency. Choose from hundreds of beautiful single Latin women. There are Colombian women, Dominican women and devoted single women from many countries seeking foreign men just like you. Men from all over the world are looking for a wife from this culture and this is no secret as its always been this way. Our singles agency specializes in finding the right woman for men like you.

Do not be intimidated by the beautiful, exotic looks of ladies at a dating agency. They are regular people, not movie stars and they want to meet you as much as you want to meet them. The biggest difference in our women and the ones you meet in the United States is their background. A native Latin woman and an Americanized one seem like people from two different worlds. This is because that's exactly what they are! When you begin interacting with native ladies from the Dominican Dating Connection or one of our other websites, it will not take long for you to understand this. It is a very pleasant change of pace for someone who had only dated women that were raised in America or Canada.


In order for two people to meet the hardest part is getting them to meet for the first time. New age dating services have thousands of Latino women to meet in their databases and can take care of that hurdle and you can get right to seeing if you two are compatible without wasting lots of time with preliminaries. We help you find your life long partner as we show how to meet women without worrying if they are attached to someone already or if they are interested in meeting a special someone. These things are a given. All you have to do is sign up and get their contact information from the service. It's a good idea to send them photos and a short bio of yourself before you call them so they can have something to relate to when contact is made.
​

Go over all the information there is about the women. Some have more then others due to the different ways women are recruited. The agency stresses not sending any money to a woman that a man has yet to meet. There are scammers out there and no screening process is perfect. Be careful about telling anything about yourself too personal right off the bat in case you get to like her and one day it backfires on you. She may become your wife one day but you can let her know some things when you know its become a serious relationship.
Looking to meet a Dominican Republic lady for a potential wife? How about a Colombian woman? Working to find you your Latin love, we at the Dominican Dating Connection you will find many lovely single ladies who are looking to be mail order brides some day. They will help you get to know the ladies and only then you will see all the beauty life has waiting for you. One you can share ideas, dreams and so much more with. The change that you been waiting for may happen right then there. We have been five years as an agency. We know what makes dreams come true for single men. We have helped hundreds of them to find the love of their lives. The best part of all is that Dominican women are characterized for their warmth and tenderness. They stand by their man for the better or for worse and always look out for the best interest of their spouses. Our agency also consists of the Dominican Dating Connection which has many Latin mail order brides to be in its database. The dating service is located in Sosua on the north coast of the Dominican Republic, a lovely beach front town. Some of our clients are single men looking for a wife from her native country. They definetly want a bride that was born and raised in that country while others are just 'looking' for now. Our ladies are from different parts of the island. You will love it when you to visit this exotic Caribbean island with its great beaches, beaches, mountains, food and ladies.
Another great thing about these women is their countries are much closer to the US and Canada. Start searching for a Hispanic, Russian or Asian wife and you will understand fast. To meet a Russian bride one must take long trips to cold areas where the language is harder to understand and the prices are high. How about dating Asian women? Bring a few good books for the plane ride as you will be a long distance traveler for sure. Thailand? The Philippines? Chinese women? All on the other side of the planet.
Latina Women Dating Forum
We have our own online forum for men (TakeMeBackToSosua.com) that love Dominican ladies. Men that have been coming here for years discuss dating native Dominican women and share advice about the country. How to meet Latin women for marriage, dating or just for non-committed romance is part of many discussions. There is also much talk about the lovely northern coastal town of Sosua which is sometimes called 'a single man's paradise'. We suggest you check the forum out as it can open you up to the ways many men have changed their lives by coming here. Let them tell you themselves why Sosua and its way of life is constantly on their minds. Get to the forum from the Dominican Dating Connection home page which you can access by clicking the 'Click here for Dominican women' link on this page. It is not a small possibility that you may find yourself a wife there, even if it was not your intent. The women are beautiful, young and very available. It only takes a minute when talking with them to see how sweet they are and you will understand they are for real and await your decision on whether you want to take the next step. There is a man shortage and it is real. We assure you that If you are a 'good man' with a decent job then you will find your future wife. I do not care if you are 5'2" tall and balding with a beer belly, a little financial security and a personality can have them talking about starting a family with you.